CRIME AND THE CITY SOLUTION

Crime & the City Solution formed in late 1977 in Sydney. In late 1978 lead vocalist and mainstay Simon Bonney relocated to Melbourne with drummer Don McLennan where they formed a new version of the band in early 1979. Although only in Melbourne for a short period of time, Bonney became friends with local Post-Punk group The Boys Next Door and it is rumoured he had a strong influence on Nick Cave's stagecraft. Crime & the City Solution recorded a demo in 1979 at the Melbourne College of Advanced Education, including 4 songs - 'Accidental Actor', 'Moments', 'Platform' and 'Even Quiet Boys'. In August 1979 Kim Beissel gives a copy of this demo to Keith Glass of Missing Link records but the band broke up in the same year without actually releasing any of their recordings. They eventually moved back to Sydney with regular visits to Melbourne for gigs, and later achieved success in London and Berlin.
Crime and The City Solution Melbourne line-up included: Simon Bonney - Vocals, Chris Astley - keyboards, Don McLennan - Drums, Dan Wallace-Crabbe - Guitar, Lindsay O'Meara - Bass (Voight/465), Kim Beissel - Saxophone (→ ↑ →).
Crime and the City Solution - Moments.mp3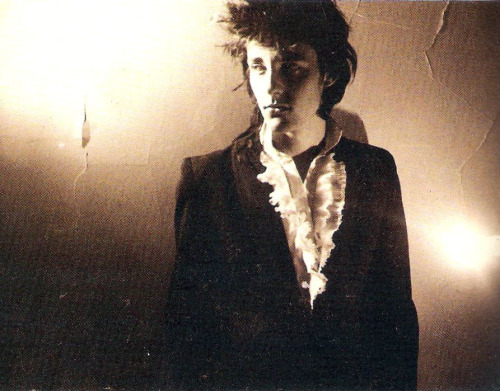 Simon Bonney 1979 - Photo by Bronwyn Bonney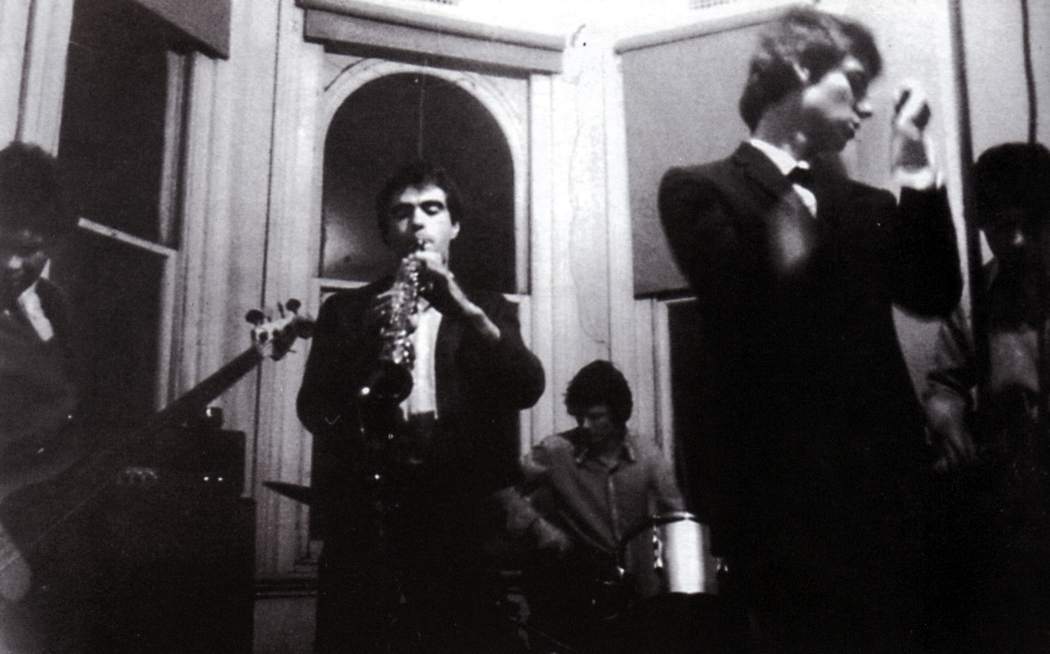 Crime & The City Solution 1978 - Photo by Tanya McIntyre
REFERENCES:
Main Image -

Crime & The City Solution 1977 - Photo by Phil Turnbull -

Courtesy

From the Archives

Background Image - Gig poster -

taken from 'Inner City Sound', by Clinton Walker - Courtesy

From the Archives

Simon Bonney 1978 -

Screen capture taken from a film by Linda Baron -

Courtesy From the Archives
Simon Bonney 1979 - Photo by Bronwyn Bonney - Courtesy Gorgonetta

Crime & The City Solution 1978 - Photo by Tanya McIntyre, taken from 'Inner City Sound' by Clinton Walker - Courtesy From the Archives

MP3 Track - 'Moments' 1979 -

Unreleased demo

(Bonney)

Video - 'Sick Child

' 1979 - Courtesy Youtube