Growing up in the rough working-class outer suburb of Springvale, members of synth-punk band Primitive Calculators met as teenagers in the early 1970's. The Velvet Underground and MC5 were musical heroes, but they were also inspired by lesser known bands like The Fugs, The 13th Floor Elevators and The Godz as well as the writing of obsessive rock journalist Lester Bangs. By 1977, they had deserted Springvale for the more musically liberated environs of St. Kilda - then the centre of the Melbourne punk scene - and formed a punk band called The Moths.
However despite socialising with the likes of Nick Cave from band The Boys Next Door, they remained outsiders to this scene and in 1978 moved to the Northern suburb of Fitzroy. Here they renamed themselves Primitive Calculators and became known for their use of a screeching Mosrite Ventures model guitar, primitive synthesizers (a Wasp and Roland SH2) along with an electronic organ played through effects pedals, and an extra fast drum machine keeping time (Roland CR-78).

This 4 piece lineup soon developed a network of like-minded friends, such as Ollie Olsen and John Murphy of Whirlywirld, and were instrumental in organising a series of gigs named "Little Band nights", where hastily-formed bands would play for 15 minutes each; this led to a compilation EP being recorded. Primitive Calculators released their debut single in 1979, featuring the songs 'I Can't Stop It' and 'Do That Dance'. Pressed with plain black labels in a stark monochrome sleeve, the single introduced many to the impassioned, atonal, electronic chaos that was the Primitive Calculators' trademark.
With the plan to relocate to London, Primitive Calculators played their last gig in March 1980, but seeing how difficult life was for fellow expats the Birthday Party and Whirlywhirld, they decided instead to take an indefinite break. A self-titled live album came out in the early 1980's and the band reformed briefly in 1986 to perform a live version of their song 'Pumping Ugly Muscle' in the film Dogs In Space.

In 2004 and 2007 Chapter Music reissued and released 'Primitive Calculators' and 'Primitive Calculators and Friends' (1979-1982).
Primitive Calculators line-up included: Stuart Grant - Vocals/Guitar, Denise Rosenberg - Keyboards, David Light - Bass/Keyboards, Dave B - Drums, Frank Lovece - Vocals/Drum machine.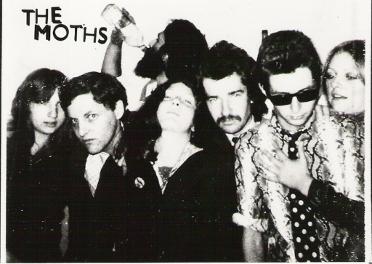 The Moths, 1977 - Source: Alan Bamford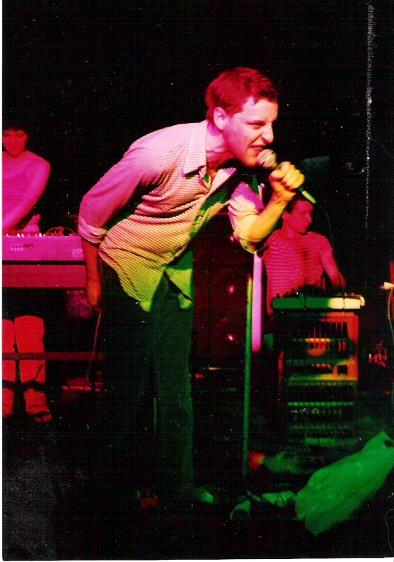 Stuart Grant, 1979 - Source: Alan Bamford

Images:
Main Image - Primitive Calculators, 1979 - Source: Alan Bamford


Background Image - Primitive Calculators, 1979 - Source: Discogs

The Moths, 1977 - Source: Alan Bamford

Stuart Grant, 1979 -

Source: Alan Bamford
Primitive Calculators gallery, 1979 - 1986 - Sources: Discogs, Roadrunner and Timothy Hughes
Publications:
The Future is in the Flesh, article by Clinton Walker, Roadrunner, 1979 - Source: Roadrunner
MP3:
'Glitter Kids', Recorded live at the Champion Hotel, 1979 (Primitive Calculators)



Video:
'I Can't Stop It' 1979, filmed by Janis Lesinskis - Source: Youtube
Websites: