JAB

JAB (John, Ash, Bohdan) was formed in Adelaide in January 1976, with the initial instrument line-up comprising of 2 ARP synthesizers, percussion, tapes and guitar. Described as an Experimental outfit, JAB began playing daringly avant-garde arrangements of 3 chord street songs, taking inspiration from the likes of Eno and David Bowie, and German electronic artists like Kraftwerk, Neu! and Faust. Unable to work within the confines of established venues, JAB went underground, often organising their own shows.
The band had built up a strong cult following by the time they migrated to Melbourne in August 1977, and with the advent of the punk/new wave movement their music took on a brasher stance. At this point of time JAB were to also re-model themselves slightly. Ash switched to bass and tapes and Bob Stopa was recruited as 2nd guitarist. JAB signed to Suicide Records (January 1978), and 2 songs, 'Blonde and Bombed' and 'Let's Go' were included on the 'Lethal Weapons' album.
These recordings document Wednesday's approach, at that point of time, to the then unfashionable synthesizer. In live performance JAB were to exude an aura of extroverted megalomania, initiated by Bohdan, but aptly supported by Ash and Johnny. The band played their final show in August 1978 at the Crystal Ballroom (then known as the Seaview Ballroom), which was also the first gig ever played at the now iconic venue. Bohdan X joined members of The Chosen Few to form Bohdan and the Instigators while Wednesday, Crash and Voltaire then joined Sean Kelly (ex-Teenage Radio Stars) to form the first line-up of Models.
JAB line-up featured: Bohdan X - Guitar/Vocals (real name Bohdan Kubiakowski), Ash Wednesday - Bass/Tapes/Synthesizer, Johnny Crash - Drums (real name Janis Friedenfelds), with other members at various times included Boris - Guitar/Bass, Bobby Stopa - Guitar/Vocals and Pierre Voltaire - Bass (real name Peter Sutcliffe).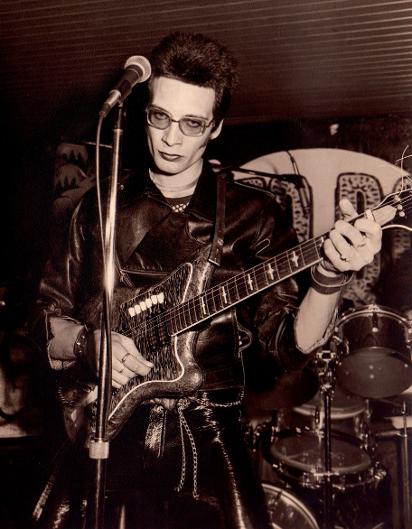 Bohdan X 1977/78 - Photo by Tanya McIntyre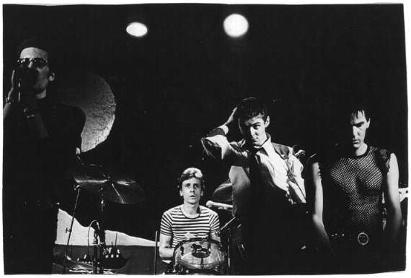 JAB live 1977/78 -
Photo by Tanya McIntyre
Jab - Jab It To Death.mp3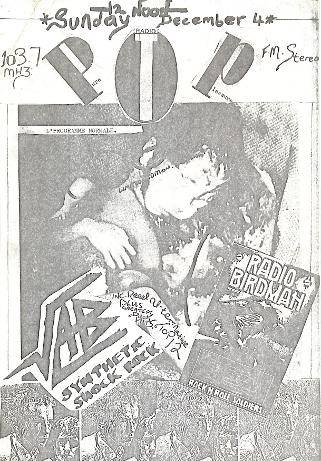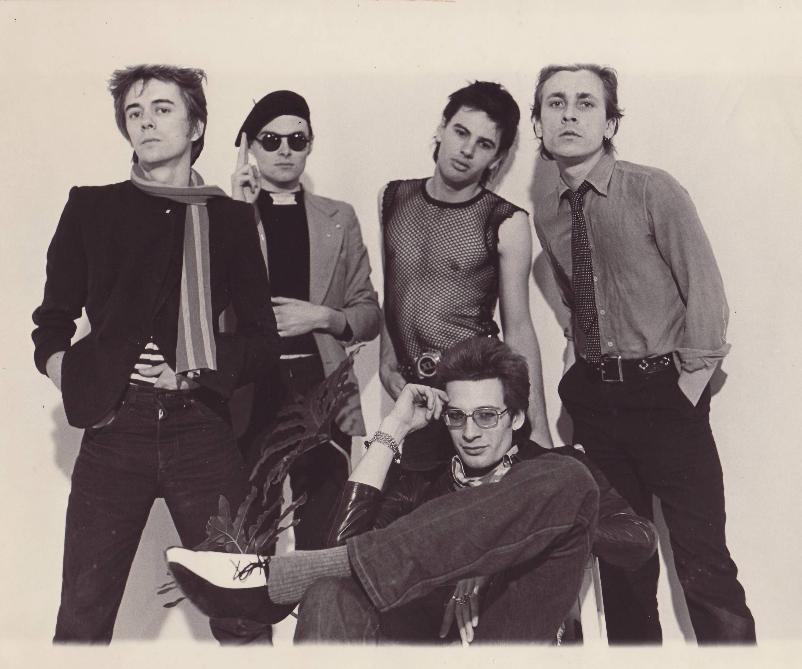 JAB promo shot 1977/78 - Courtesy of Pierre Voltaire
REFERENCES:
Main Image - JAB 1977/78- Photo by David Parker from the 'Lethal Weapons' album - Suicide Records

Background Image - JAB graffiti - Courtesy of Bohdan X
Bohdan X 1977/78- Alternative Animals gig - Photo by Tanya McIntyre
JAB live 1977/78 -

Photo by Tanya McIntyre

JAB gig poster - Image courtesy of Bohdan X
Bohdan X 1977/78 -

Photo by Tanya McIntyre

Ash Wednesday & Pierre Voltaire 1977/1978 -

Photo by Tanya McIntyre

JAB promo shot 1977/78 - Courtesy of Pierre Voltaire

MP3 Track - 'JAB it to Death'- Unreleased (

Kubiakowski)

Video - 'We are Different' - Courtesy Youtube
McFarlane, Ian (1999): The Encyclopedia of Australian Rock & Pop, p.324: Allen & Unwin