Forming in 1979, The Zorros were a popular post-punk band who played their first gig at the Champion Hotel, Fitzroy in January 1980. Singer Nic Chancellor was previously a roadie for punk band, News and a doorman at Bernhardts Night Club in the City, while guitarist Darren Smith played in another punk band Proles. The Zorros released one 7" single on Au GO GO Records, 'Too Young', written by Chancellor. It was mixed and produced by Tony Cohen and was released in October 1981 where it went to number 3 on the Melbourne 3RRR charts.
In 1988 a Zorros' album was also released on Dreamtime Software. Playing at many of the early inner-city venues, The Zorros played original independent music for 16 years with over 500 performances and over 500 songs written by Darren Smith and Nic Chancellor. The band played the final Crystal Ballroom gig on the 31 October 1987 but continued to play at inner-city venues until 1994.
The Zorros line-up included: Nic Chancellor - Vocals/Bass, Darren Smith - Guitar, Daniel Smith - Drums, Craig Russell - Bass, Greg Pedley - Drums, Phil Bryant - Drums, Scott Ferris - Bass, Gary Williamson - Drums, Alex Zammit - Bass.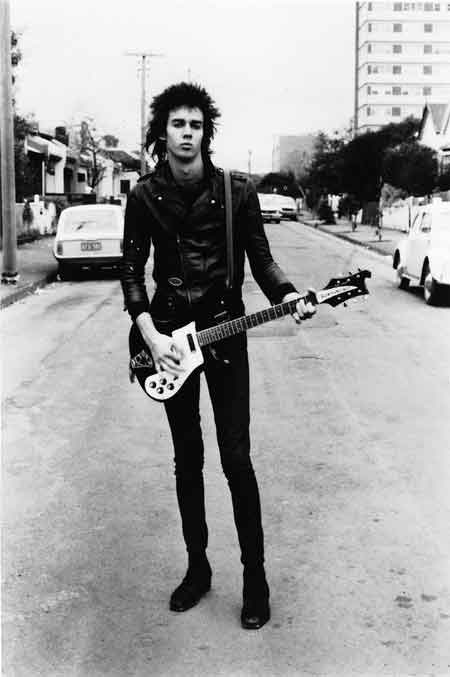 Nic Chancellor, 1980 - Photo by Tanya Coleman

Zorros - A will A way.mp3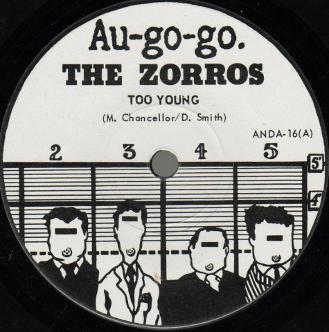 Too Young single, 1981 - Source: Timothy Hughes
Images:
Main Image -

The Zorros original line-up 1980, Exford Hotel - Photo by Kerry Allen

Background Image -

'Too Young' single cover, 1981 - Source: Timothy Hughes
Nic Chancellor, 1980 - Photo by Tanya Coleman
'Too Young' single, 1981 - Source: Timothy Hughes
Zorros photo gallery, 1979 - 1983 - Sources: Nic Chanellor, Timothy Hughes, Peter C. Kohn and Helena Glass
Zorros promo and media gallery, 1980 - 1988 - Sources: Nic Chancellor and Mick Pacholli
MP3:
'A Will A Way

' - Recorded on cassette in 1980 at the 475 Club (Chancellor)
Video:
Crystal Ballroom footage, 1982 - Source: Youtube and Nic Chancellor - Filmed by Peter C. Kohn
Websites: