THE FICTION

The Fiction were formed in early 1978 from the remnants of two Melbourne bands Obsessions (pre-Young Charlatans) and Subway and were part of Melbourne's first Punk/New Wave explosion, which by late 1977 had already begun to record and play sporadically. The Fiction showcased the song-writing talents of Rob Wellington and Rob Griffiths and with ex-Subway members Ken Hamilton on bass and Vic Bolger on drums, they obtained a manager in Nigel Rennard. Their first gig was at Bernhardts in April 1978, - a benefit gig for punk/new wave fanzine PULP, and they spent the remainder of that year playing regularly at Punk/New Wave venues around Melbourne like the Seaview Ballroom, The Champion Hotel, and Marijuana House. The sound was basic barely-competent thrasherama enlivened by the glimmerings of songwriting talent and unusual (for the era) inclusions of the occasional 60's pop cover.

Over 20 original songs were written and towards the end of 1978 they had demos and were building confidence, but unfortunately Rob Griffiths fell seriously ill. During his recovery process the band withered away and their manager had also shifted his attention to managing La Femme. By September 1978 the band had split up. Once Rob was back in good health he was determined to record some music and start a new band, so The Fiction were reconvened in January 1979 to play three gigs at the Champion Hotel in Fitzroy and then spend a weekend at a studio in St Andrews recording on a TEAC 4 track. The recordings included 'Take Me I'm Yours' and 'Things Will Be Different', which Griffiths used to launch his new band 'Mod' band Little Murders. Both tracks were released as Little Murders on Au-go-go Records (ANDA-3) in December 1979. In 1980 'The Trouble with Love' taken from the same recording session was released as Little Murders on Au-go-go (ANDA-6) the B side to 'High School'. Both singles were produced by Stuart Beatty. In 1980 Rob Griffiths continued with Ken Hamilton and a new line up Little Murders, Rob Wellington formed International Exiles and Vic Bolger went into Dorian Gray.
The Fiction line-up included: Rob Griffiths - Vocals, Rob Wellington - Guitar/Vocals, Vic Bolger - Drums/Vocals, Ken Hamilton - Bass.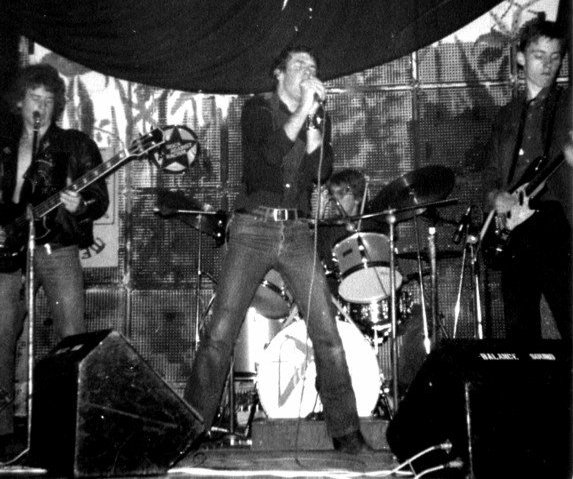 The Fiction 1978 - Courtesy of Rob Griffiths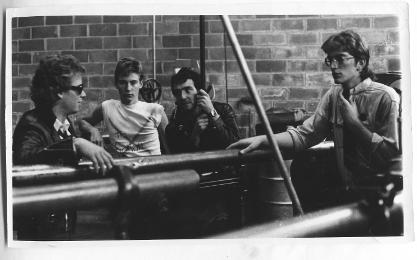 The Fiction 1978 - Photo by Laine McCready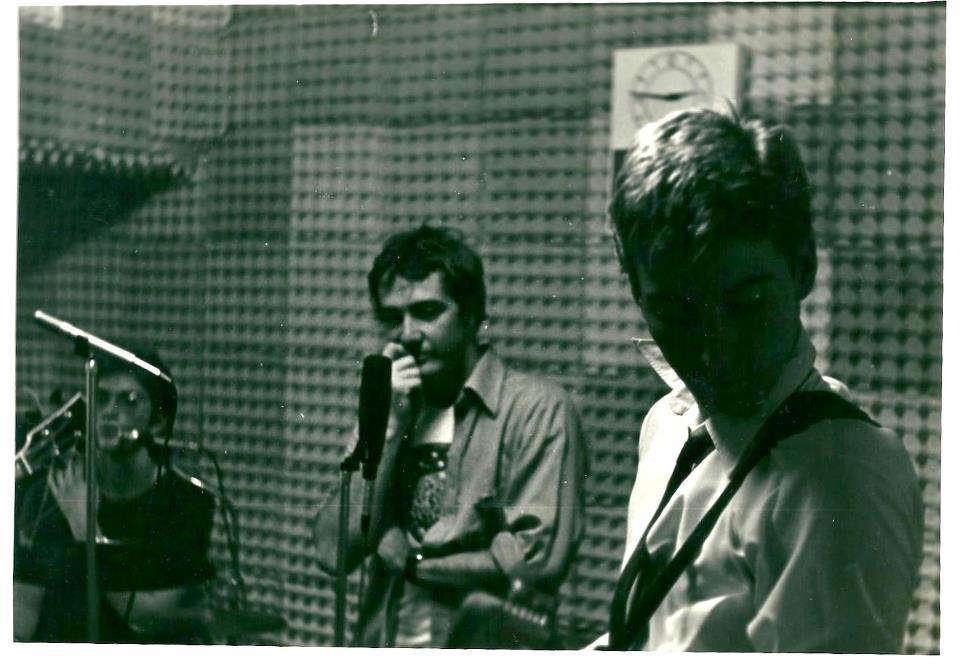 The Fiction 1979 Courtesy of Rob Griffiths
The Fiction - Subterranean City.mp3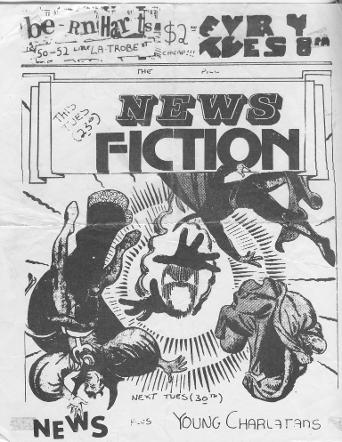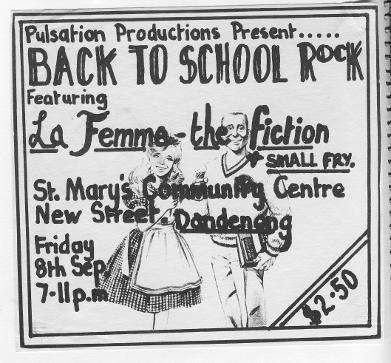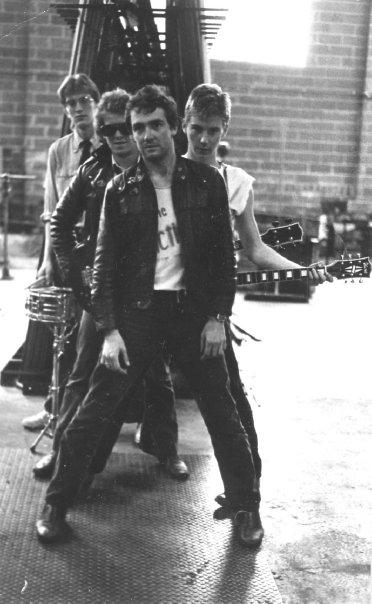 The Fiction 1978 - Photo by Laine McCready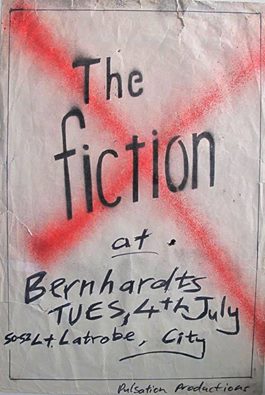 REFERENCES:
Main Image -

The Fiction 1978 -

Photo by Laine McCready

Background Image - Rob Griffiths 1979 , recording 'Things will be Different' in St. Andrews -

Courtesy of Rob Griffiths

The Fiction 1978 -

Courtesy of Rob Griffiths

The Fiction 1978 -

Photo by Laine McCready

The Fiction 1979 -

Courtesy of Rob Griffiths

Gig posters 1978 -

Courtesy of

Rob Griffiths and Vic Bolger

The Fiction 1978 -

Photo by Laine McCready

MP3 Track - 'Subterranean City' 1978 - Rehearsal recording (Griffiths)