MARCHING GIRLS (THE SCAVENGERS)
The Scavengers were one of the first New Zealand Punk bands in the late Seventies, most well known locally for their songs 'Mysterex' and 'True Love'. The band moved to Melbourne in 1979, renamed themselves Marching Girls in 1980 and quickly became part of the inner-city Punk/New Wave band scene.
The band issued a single through Au Go Go records in 1980 which featured a re-recorded version of The Scavengers' 'True Love' on one side and 'First in Line' on the other. They also appeared on the Punk anthology 'AK79' 1980 (which was expanded and reissued by Flying Nun records in the early 90s).

The Marching Girls relocated to Sydney in the early 80s, but only managed an EP release before it was all over. In 1983 New Zealand label RTC released a 4-track 12" titled 'Marching Girls', in 1985 the band released a 7" single titled 'Plain Jane' through EMI and another 7" single in 1987 titled 'Safe as Houses' through Polygram.
Brendan Perry later formed Dead Can Dance with Lisa Gerrard and Simon Monroe (aka Des Hefner) played briefly for The Birthday Party during the band's final tour of Australia and New Zealand. Monroe went on to play in a series of Melbourne-based acts including The Slaughtermen and The Fabulous Marquises amongst others.
Marching Girls line-up included: Ronnie Recent - Bass/Vocals (real name Brendan Perry), Johnny Volume - Guitar (real name Johnny Cooke and Des Truction (aka Des Hefner) - Drums (real name Simon Monroe). Later members were Debra Shulze on Vocals/Keyboards/Percussion.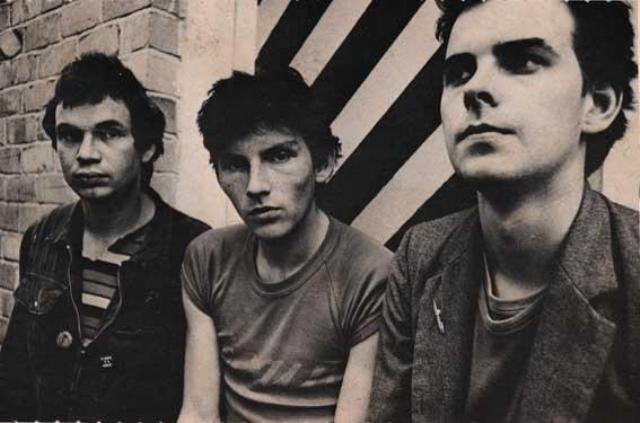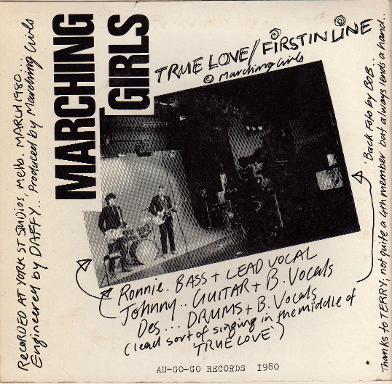 Marching Girls single sleeve 1980

The Scavengers - (Marching Girls) Routine.mp3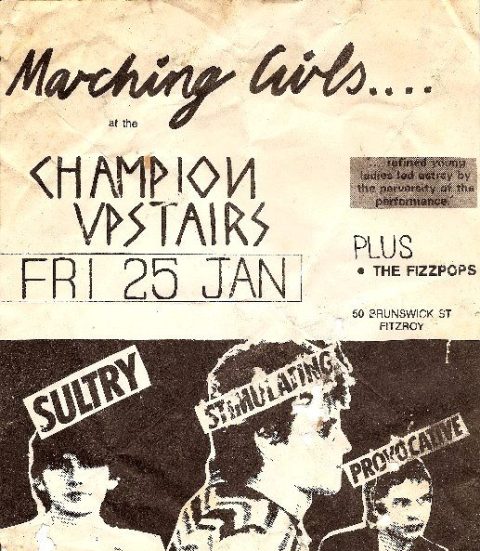 Marching Girls poster 1980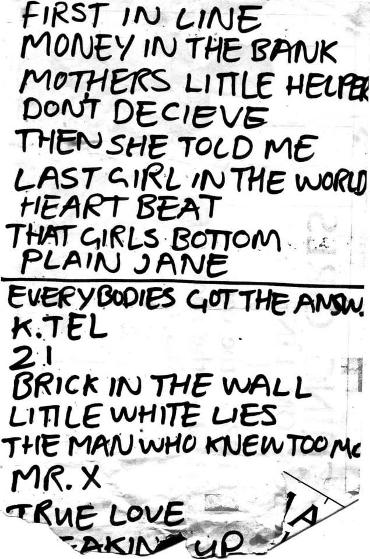 Marching Girls set list 1980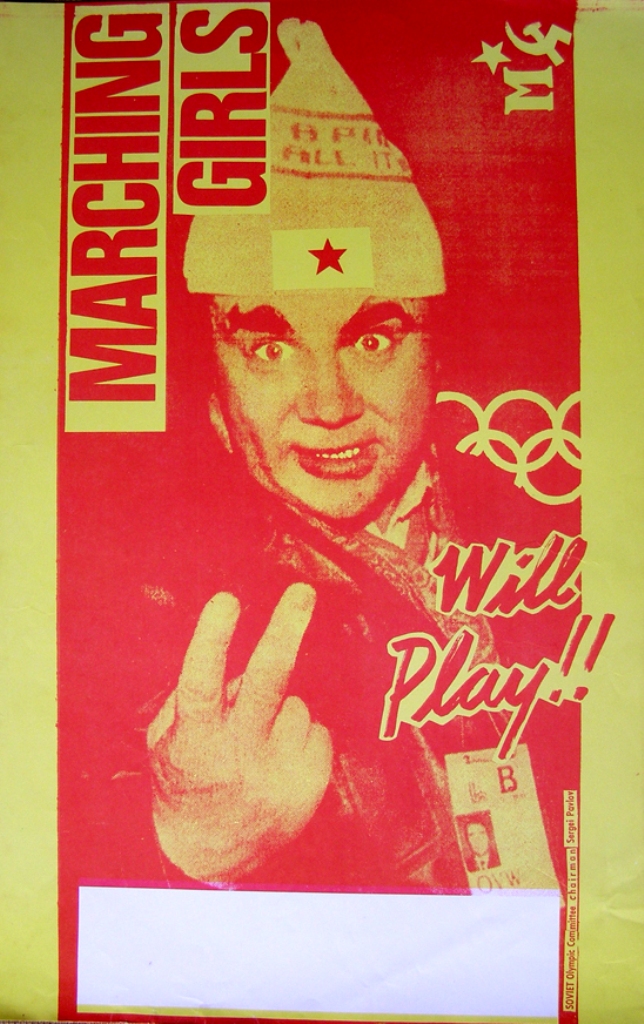 Marching Girls poster 1980
REFERENCES:

Main Image - Marching Girls flier -

Courtesy of Timothy Hughes




Background Image

- Marching Girls poster - Courtesy Last FM

Marching Girls (Scavengers) 1979/80 - Courtesy

Wikipedia
Marching Girls single sleeve 1980 - Courtesy Discogs

Marching Girls Poster 1980 - Courtesy of Timothy Hughes

Marching Girls set list 1980 - Courtesy of Angela Adams

Marching Girls poster 1980 - Courtesy of Johnny Volume

Video -

'First in Line' 1981 - Courtesy Youtube